CODES TO KEEP BURNING
performance/installation + movie night
with chaos clay
(2021)
"To anyone entering this space and digesting our slowly cooked sacred formulas and mantras, may your heart and energy be at piece." - chaos clay and SOÑXSEED

CODES TO KEEP BURNING
is a space as cheerfull as it is a meditative and sensorial one. A performative experience and installation,
Codes
is based on the idea that mantras and sacred formulas - in English, Martinican Creole and Cameroonian Bassa - are words of affirmation and help from and to our ancestors as well as to ourselves. They take place within a sonic landscape where vibrations and healing energies occure in our bodies, and where blue waving lights shines through in our minds.
A year and a half after the
second edition of the Archipelagogo Club at the Théâtre de l'Usine in January 2020
, a performance fuelled by resilience and flamboyance as the first confinement approached, SOÑXSEED (Soñ Gweha's performer moniker) and sound artist and DJ chaos clay (Mighty), continued their exploration of the use of sound and electronic voice as a space of emancipation and healing for archipelago bodies.
Through their conversations about burning out, family, funerals, love and kindness in the queer community, the artists have nurtured an occasional practice of sharing mantras, films and music, to support each other at a distance as they live in seperate countries. Their work between sound performance and immersive installation take the form of a duo performance that bears witness to this correspondence, thought of as a poetic dialogue between soundscape and enchantment, during which they share affirmations from their exchanges, discussions, films or favourite readings and where the bodies of the participants are laying down on large sultry cushions in the shape of plum pits created and sewn by Soñ Gweha.
Previous to the performance, Soñ Gweha and chaos clay also co-curated a movie night or a
cinematic reprogramming through sacred formulas: music videos, shorts + long and words from ancestors.
With films and interventions by Isaac Julien, Sarah Maldoror, James Baldwin, Sister Marie-Clarence, Sharango Mbabazi, Honey Dijon, Leilah Weinraub...
The movie night, performance and sound installation was first presented at HIT in Geneva, Switzerland, on September 3, till September 12 2021, on an invitation by curator Alicia Reymond (Flight of Fancy).
The finishing of the installation was punctuated with a crossed conversation on September 10, between Soñ Gweha, chaos clay and curator Valentina D'Avenia for the art residency space in Geneva, L'Abri.
Me nyega
Me nyega ngandag

I am thankful for this journey
I am grateful for the community

a Tehna to le a nsoli

that paved the way
so that I could arrive here
carrying my light
knowing that others will follow

Meci ba hié
meci ba jodla




Codes to Keep Burning - performance, September 4th 2021
Hit Stories, Geneva (CH)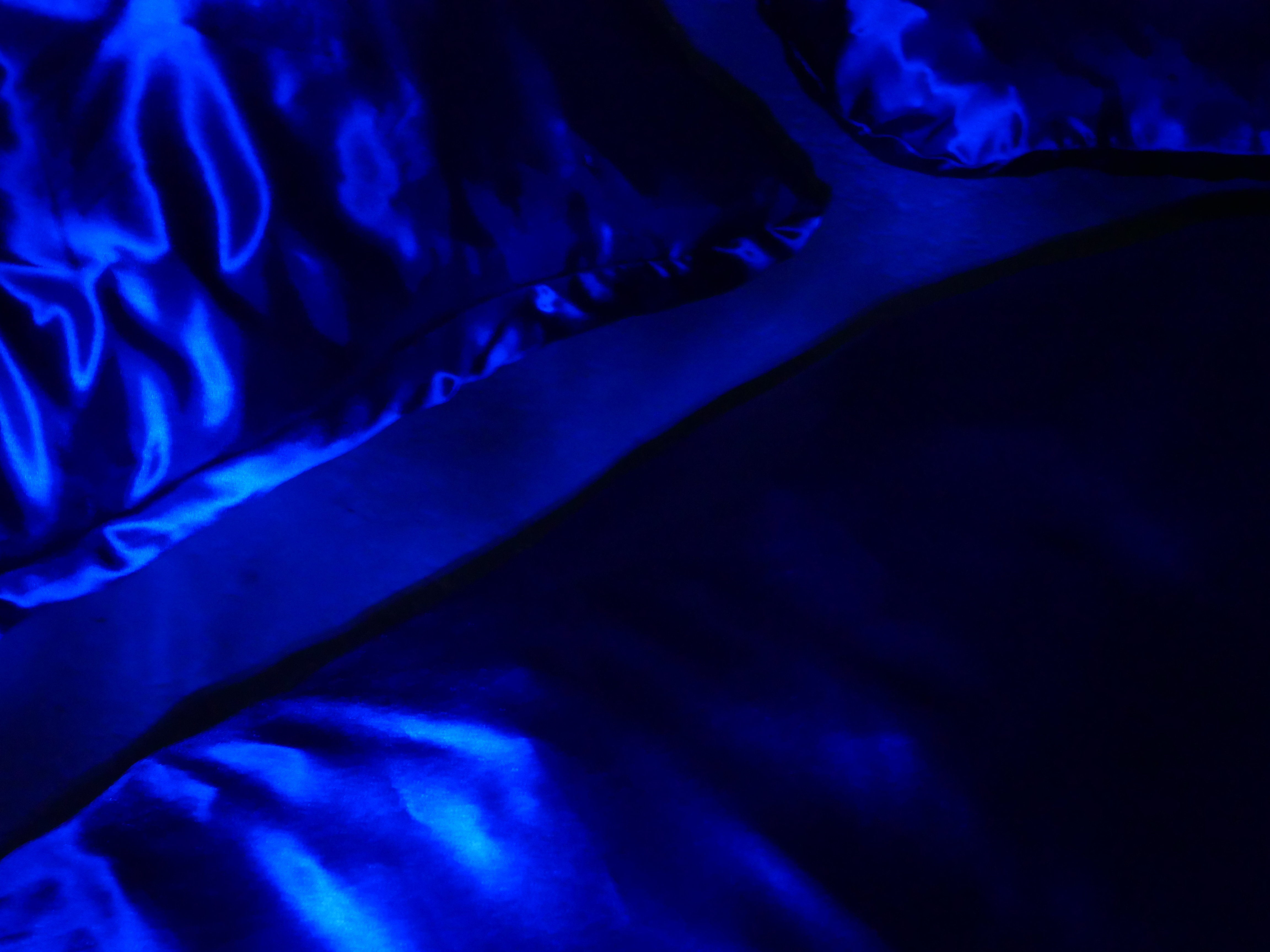 (c) Eden Levi


---