VICTORIOUS ON THE SUN
performance, video, manifesto
(2020)
While daylight serves the normative gaze, the night has become, for queer people of color, a space for questioning the rules that prevail during the day. At night, the management of artificial light can be mastered by an individual or a group, who stages themself. Safe from violence and daily discrimination, clubs operate as safe(r) spaces, which allow them to come together and flourish, to find power in their own light.

For this second edition of the Archipelagogo Club, DJ and sound artist chaos clay (ex Mighty) and Anna Tje have inaugurated the event with an introductory performance - Victorious on the sun - fueled by resilience and flamboyance - qualities specific to club music from queer POC communities, from Disco to Ballroom scene through the House. Through our merging electronic voices, sound and paysage landscape, we've created a safer and braver space in order to open up worlds of wonders in temporal drag, for our archipelagic bodies.

They also created the Archipelagogo Club Manifesto (in French), a fanzine and slideshow meant to be displayed on a wide screen in the Club area, behind the bar for example, as a visual landscape designed to convey the information promoted by the Archipelagogo Club parties.

we are
children of the sun
victorious, always
a divine light,
a Zintal light
shining-shooting straight
to the Nadir of our hearts
no turning back
as long as the tracks
of my tears bring us together
amongst the clouds


(c) Eden Levi




we are the Maroons
the go-go dancers
the lazer boys
the supernovas
undoubtedly...
children of the sun

-

Our approach is paradoxical because the research process is slow and the violence takes an exponential speed due to oppressive caractere of heteronormativity in capitalism and within compulsory productivity.
Hence our interest in the manipulation of time as a tool for political empowerment. In this case, we make sure to center queer time as political work.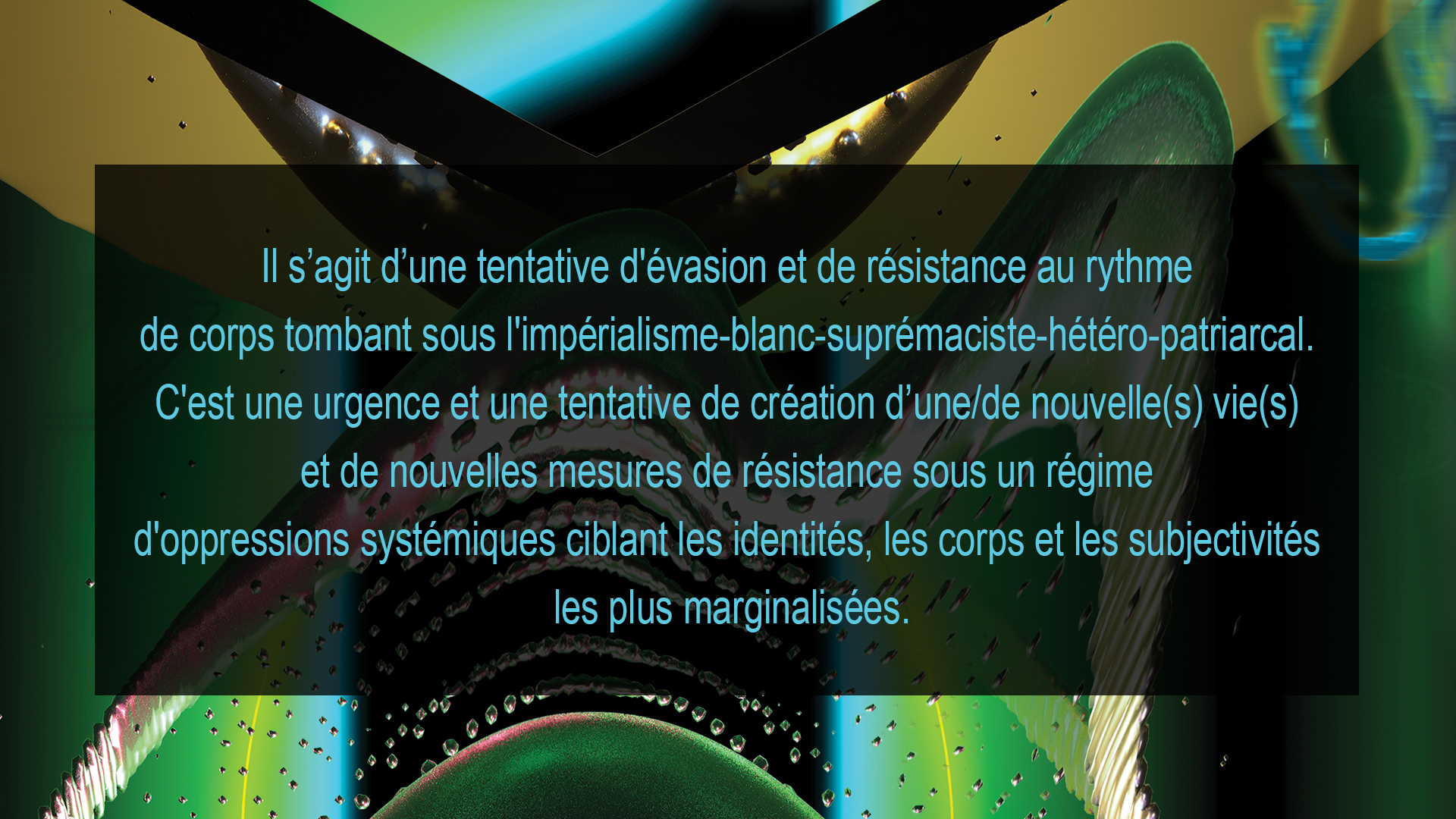 (c) graphic design and 3D animation by R-Less



---