(RE)APPRORIATION OF WEALTH
installation / performance
(2020)
(Re)appropriation of wealth is an installation and intervention part of the Queer Appropriation group show and workshop, curated and hosted by Alper Turan. Having been working on the healing power and the history of 'exotic fruits' from the Global South as metaphors to queer racialized bodies eating their own immigration, I proposed an installation where a selection of fruits where displayed on a photograph of Sammy Baloji installation 'Appropriation des richesses' currently showing in Palais de Tokyo in Paris.

In 'Appropriation des richesses' Baloji shows plants originating from the mining areas of Katanga (Congo), today sold as indoor plants in Europe.
With me using his piece in order to frame the fruits and create a link between both subjects centering these 'plant-based bodies' , I draw a critic of extractivism and capitalism in the Global South and I also question the action of queering through non-figurative queer bodies and through my queer presence as the historian/market lady.
The performative intervention consisted in me behind the desk, offering historical context behind each fruit. I proceeded in a reappropriation of wealth.

Fruits: safou from Cameroon, papaya from Costa Rica, pineapple from Brasil, plantain banana from Ivory Coast, or ditakh from Senegal...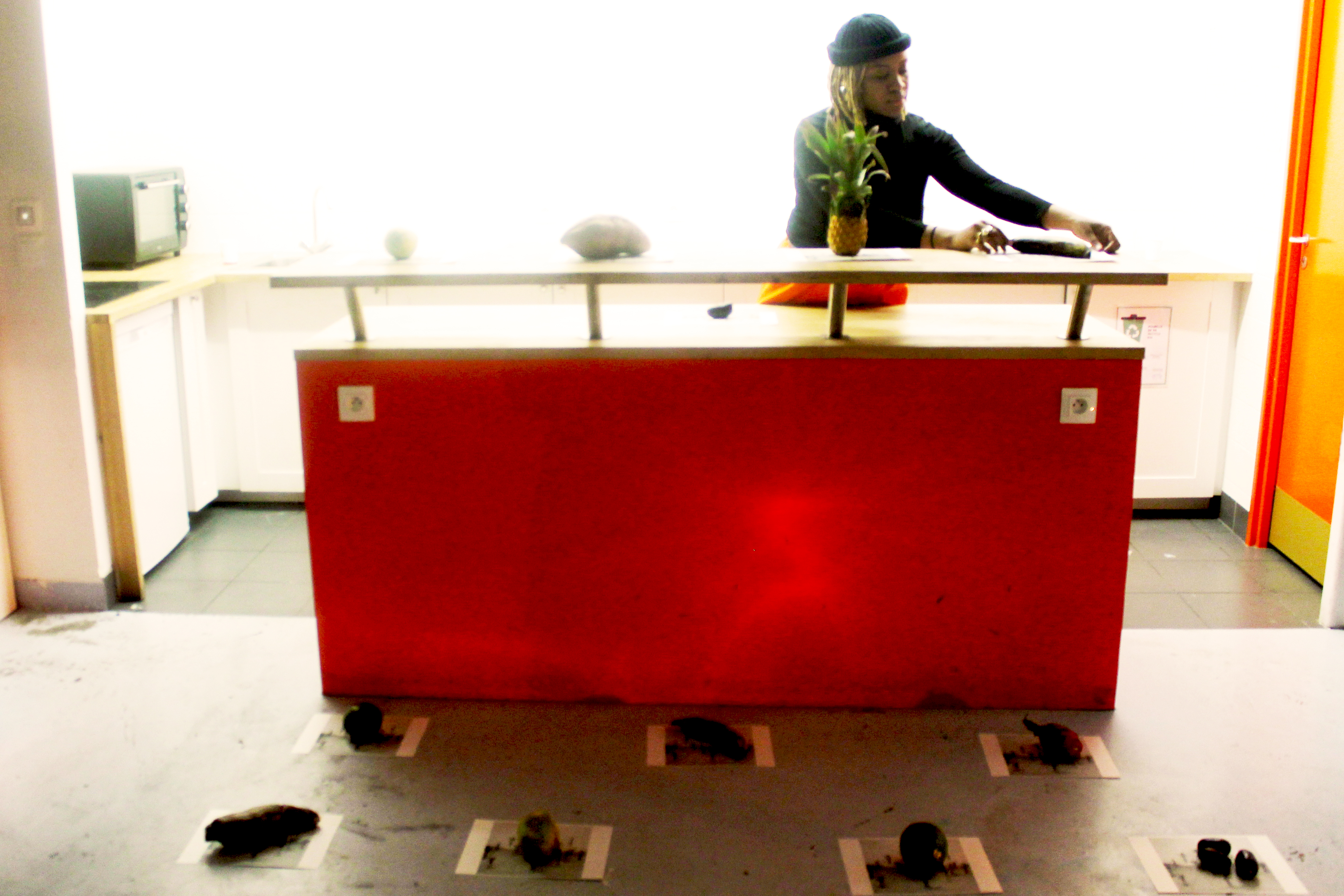 (c) Adeline Prieur


---