DES SAFOUS POUR LES BAYAM-SELLAM
ceramics and sound installation
(2021)
Des Safous pour les Bayam-Sellam
focuses on the circulation of safous, purple-skinned plums from sub-Saharan Africa, sold in the Chateau-Rouge district of Paris.
In my opinion, this transaction is part of a tradition of «Bayam-Sellam» women who, like my grandmother, walk the markets to support the needs of Cameroonian independence revolutionaries.
I worked on the ceramics in a long modelling process where the objective was to create a multitude of bodies-safous with varied textures and colors reflecting the diversity of the Afrodescendant diaspora in coalition and organized in solidarity economy in particular in the heart of the open-air market.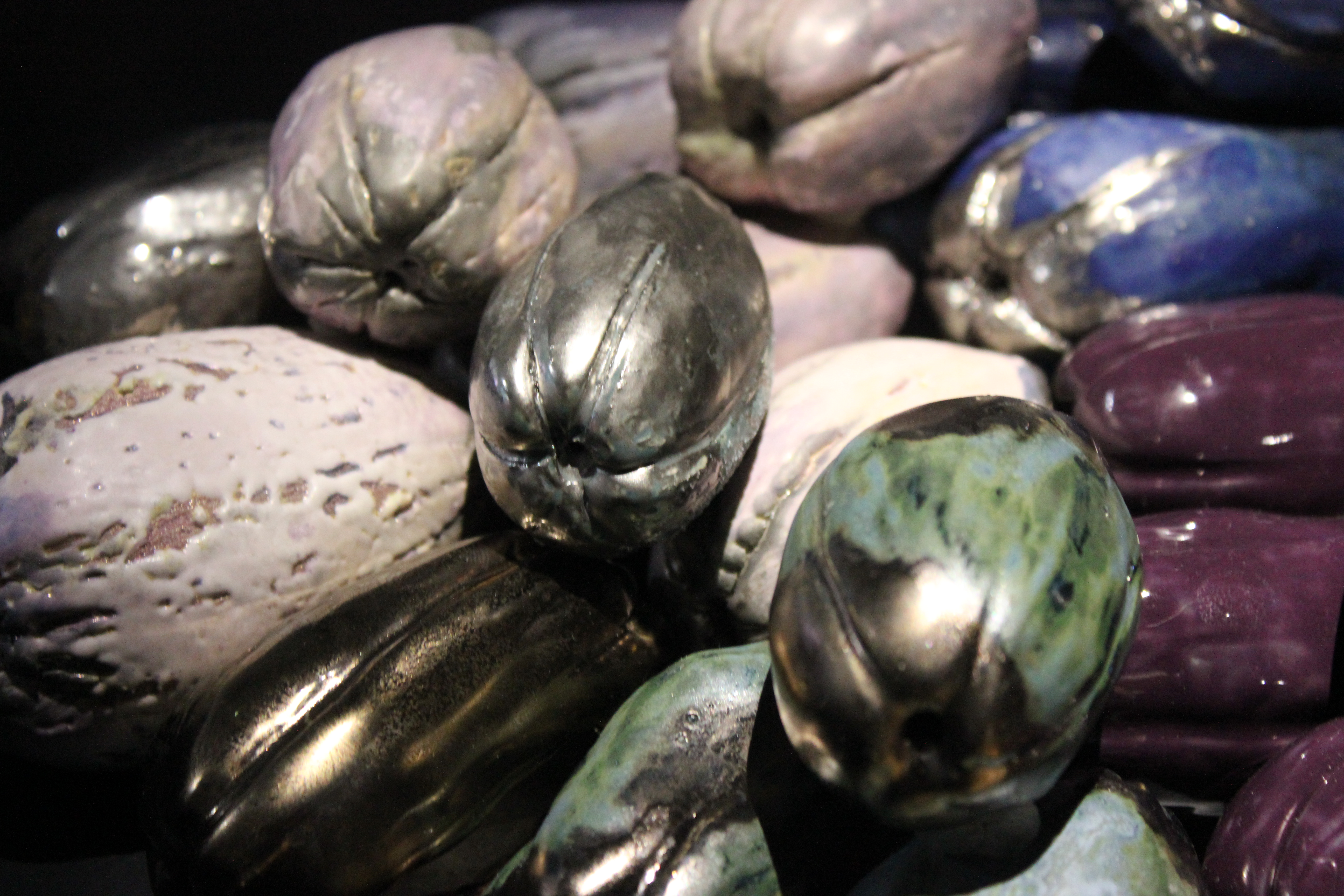 Des Safous pour les Bayam-Sellam
, ceramics, Anna Tje, 2021 (c) Kenya Virtos
For the sound creation that accompanies the ceramics, I used Sarah Maldoror's vinyls, where revolutionary songs from Mozambique meet passages from my personal interactions with the market women. With the aim of creating a sound archive where the past-present meets the future-now, the piece is intended as a tribute shrine to the continuity of an anti-colonial,
erotic
and collective struggle.
> Listen to audio here
Acknowledgements :
To the shopkeepers and residents of Château Rouge and to Sarah Maldoror, Annouchka de Andrade, Henda Ducados and Les Gardiennes de Mémoire (Marie-Julie Chalu, Mélissa Glovert, Pascale Obolo, Carole Onambele Kvasnevski and Rhoda Tchokokam), Chimurenga and the Pan African Space Station, Diariatou Kebe and the Revue Atayé, Marie-Irène Ngapeth Biyong, Frieda Ekotto, Myriam Mihindou, Célia Potiron, Rose Ndengue.
To Rosa-Ly Chave (ceramic accompaniment to the Orfèvrerie), Alice Nikolaeva and Sharon Alfassi (ceramic accompaniment at Le Wonder), Cindy Cartesse (modeling assistant), Timothée Ngos (transport of materials), Laëtitia Ramamonjisoa (photographic research), Ibruji (sound mixing).
To Jeep Grrlz, Morabeza Records, W Frelimo (Silvio Pampiglione).
Installation created for the exhibition
''Sarah Maldoror: Tricontinental Cinema''
at the Palais de Tokyo (Nov 2021-March 2022).
Curation by François Piron, Cédric Fauq, Clément Raveux.

Des Safous pour les Bayam-Sellam, ceramics, steel, dibond, Anna Tje, 2021 (c) Aurélien Molle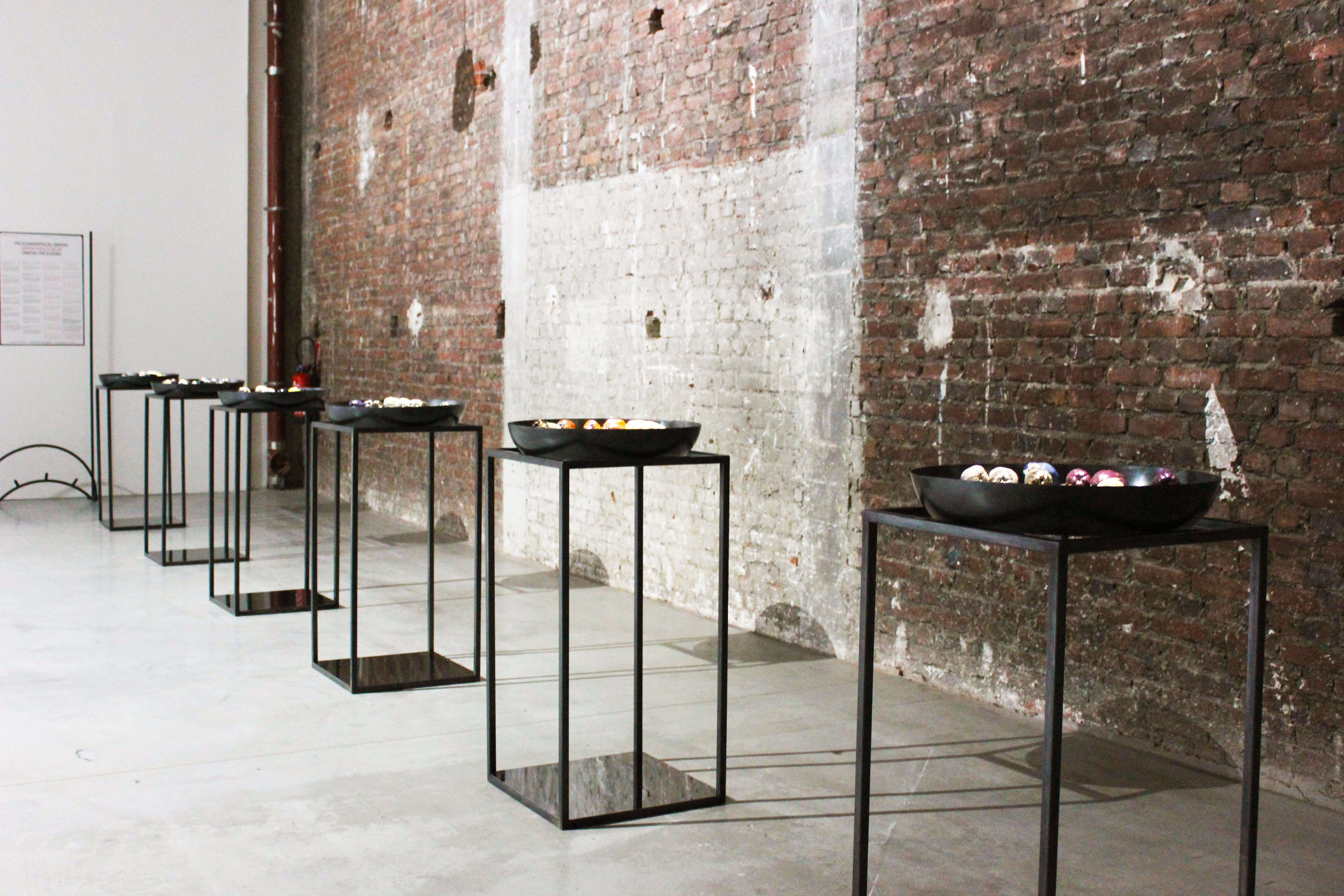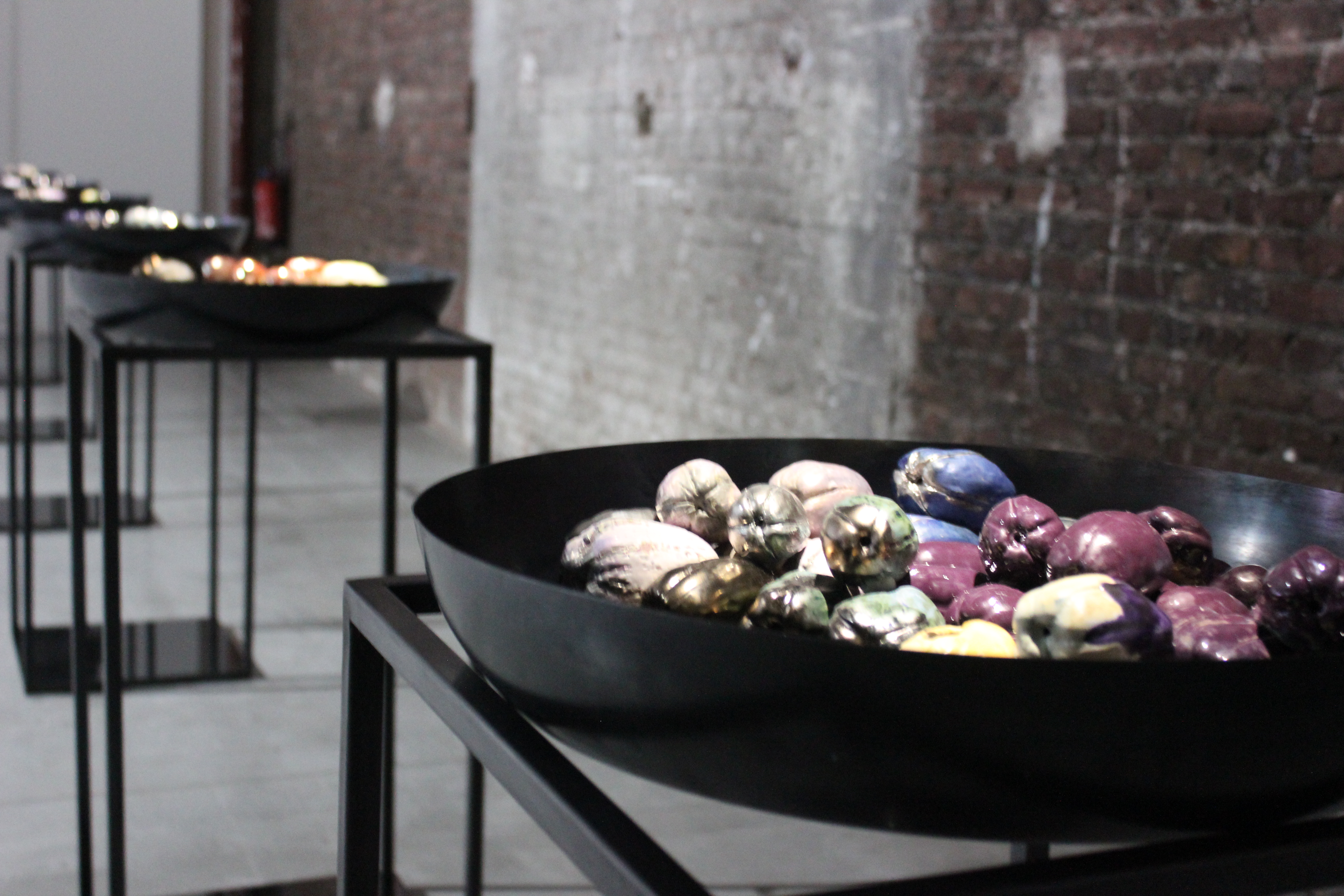 Des Safous pour les Bayam-Sellam, ceramics, steel, dibond, Anna Tje, 2021 (c) Kenya Virtos




Street action (Research in practice), Anna Tje, July 2021 (c) Laëtitia Ramamonjisoa




---