SLOW JAM SUNDAY
performance-DJ Set
(2022)
"Lovin you, it's easy cause you're beautiful... Everything that i do, it's cause I'm lovin you..." - Minnie Ripperton
FDS Festival 2022, Lausanne CH (c) Mahalia Giotto

SLOW JAM SUNDAY
began during the 2020 lockdown, via my instagram account @annathesupernova. Acting as an outlet for bonding during isolation, these sunday nights dedicated to a soulful expression of love through listening, voice and body, allowed me to express a need for tenderness and to create a virtual erotic space for queer racialized people.
The
Slow Jam Sunday
performance, though of as a DJ set is conceived with T.L.C (Tender, Love & Care) where
I draw from my own vinyl records collection
to create a space and time where the power of the erotic is unleashed. Slow rhythms, sensual vibes, sultry vocals and bodies of friends and lovers coming together, touching... slow dancing. The last moment where desire is expressed, just before the club closes its doors...
Performance-DJ set at:
- Arsenic-Lausanne, CH for the
FDS Festival
(May 2022), curated by chaos clay (Mighty)
- Palais de tokyo, FR for the
Ubuntu, Un rêve Lucide
show (January 2022), curated by Marie-Ann Yemsi
- Kunsthall Trondheim, Norway for
Sex Ecologies
group show (December 2021), curated by Stefanie Hessler.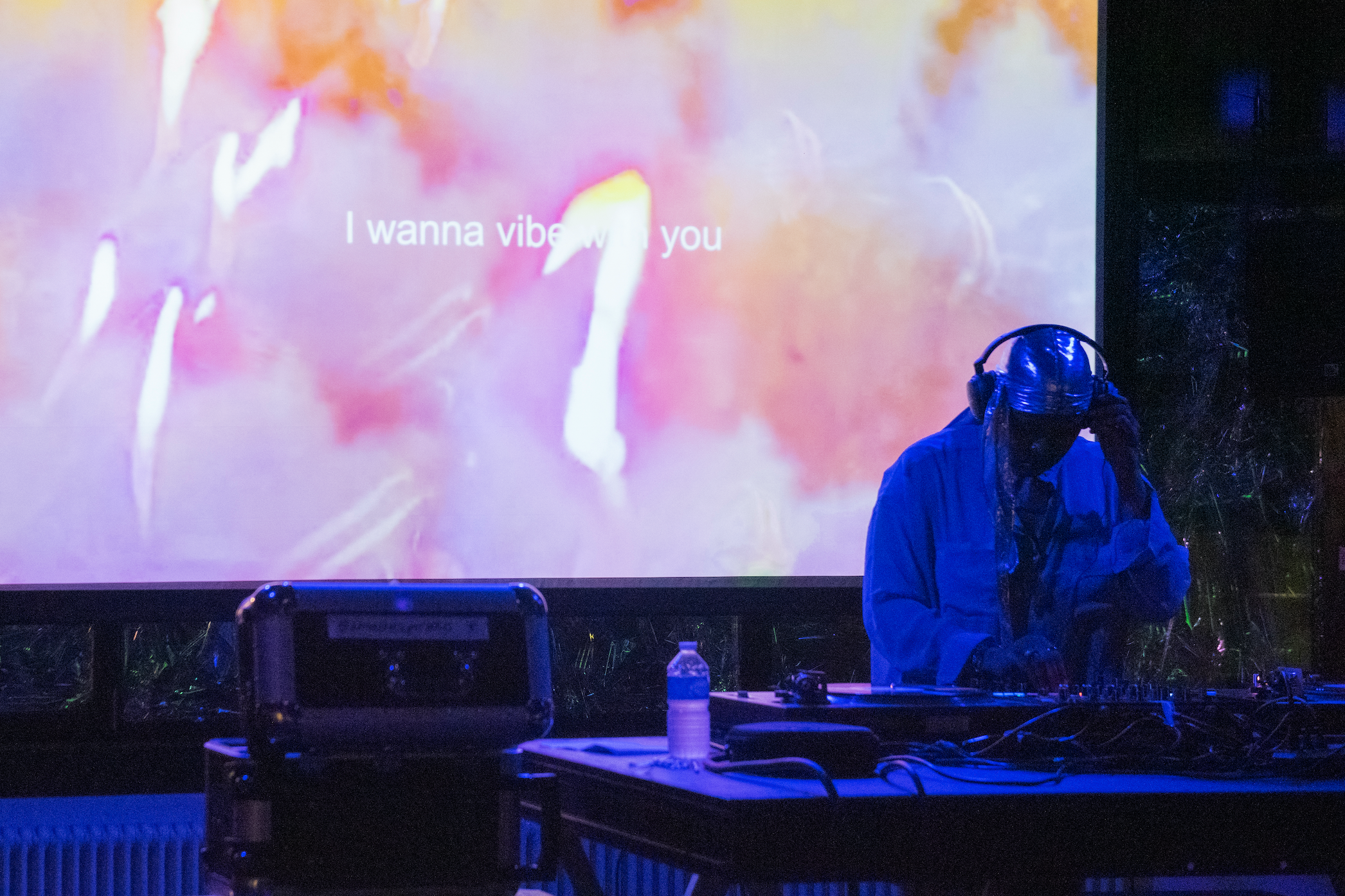 (c) Mahalia Giotto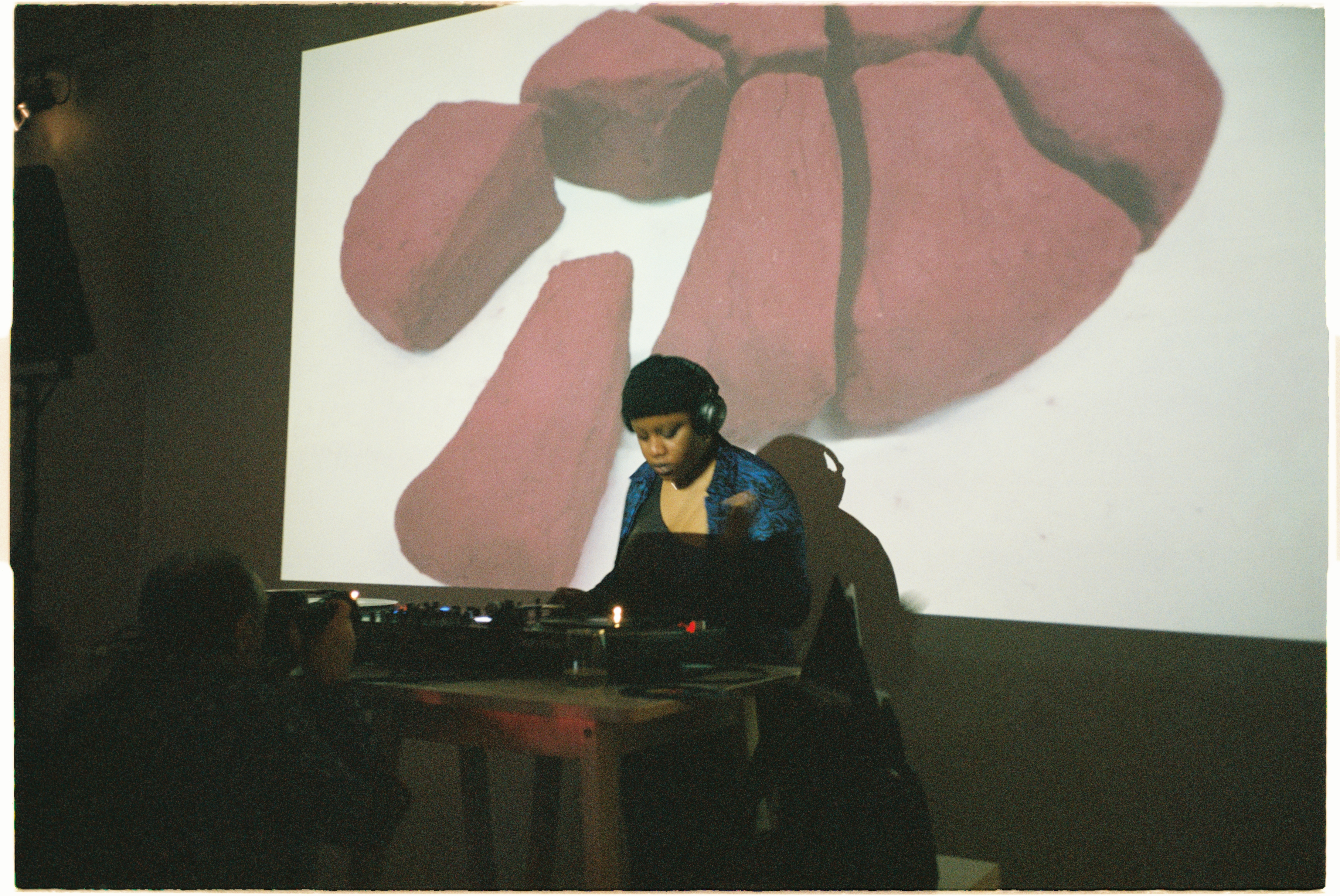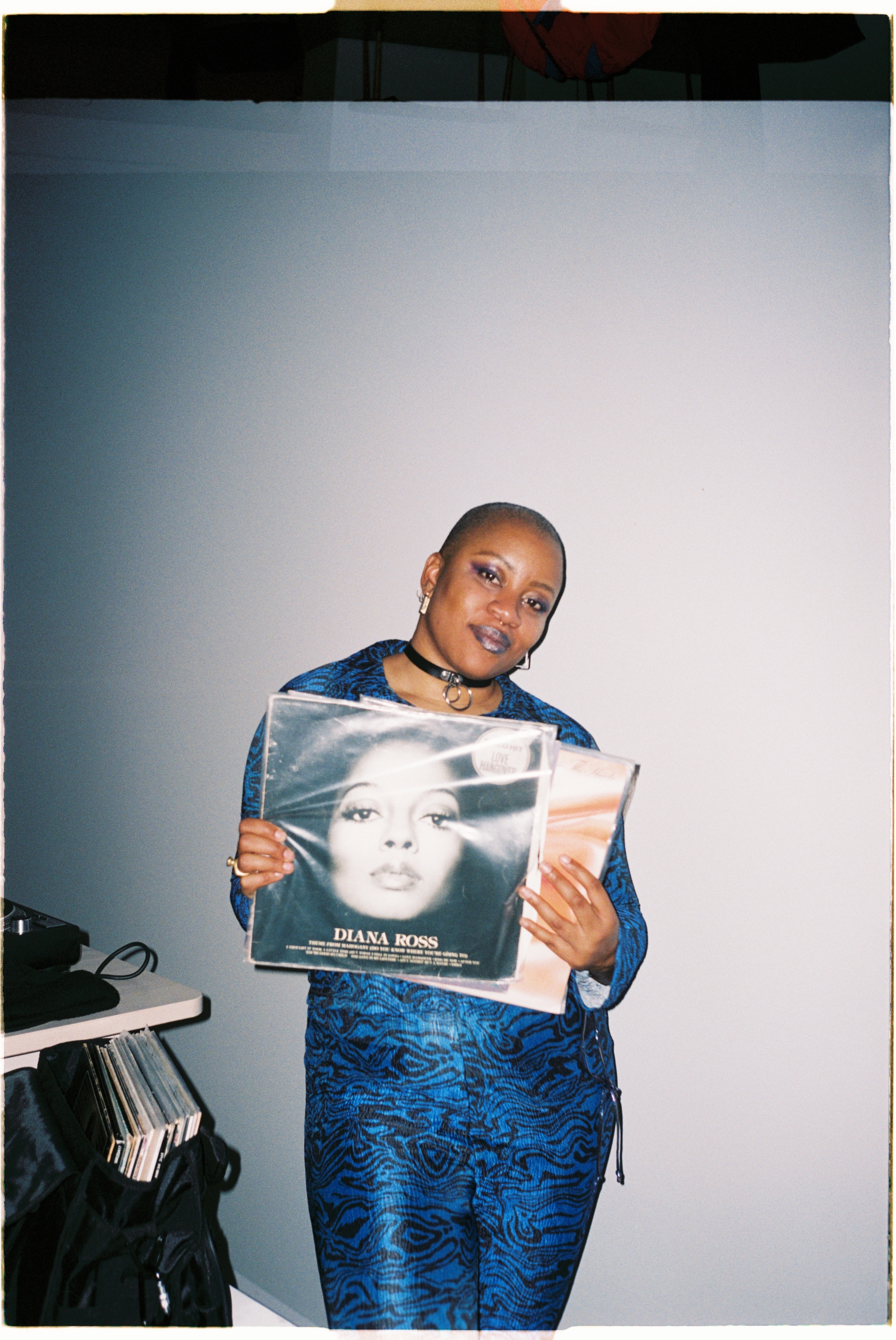 (c) Ida Vie


---